How do I know what metal is best for me?
Updated a year ago
Hitched offers many different styles and types of bands. By using our metal matrix below, you can find what metal works best with your lifestyle, needs, and price point. For more information on each metal, click here. Additionally, we never recommended wearing your wedding ring while engaged in activities that require extensive work with your hands, including but not limited to working with electricity and working in construction. If you work with your hands frequently, we recommend adding on one of our silicone bands.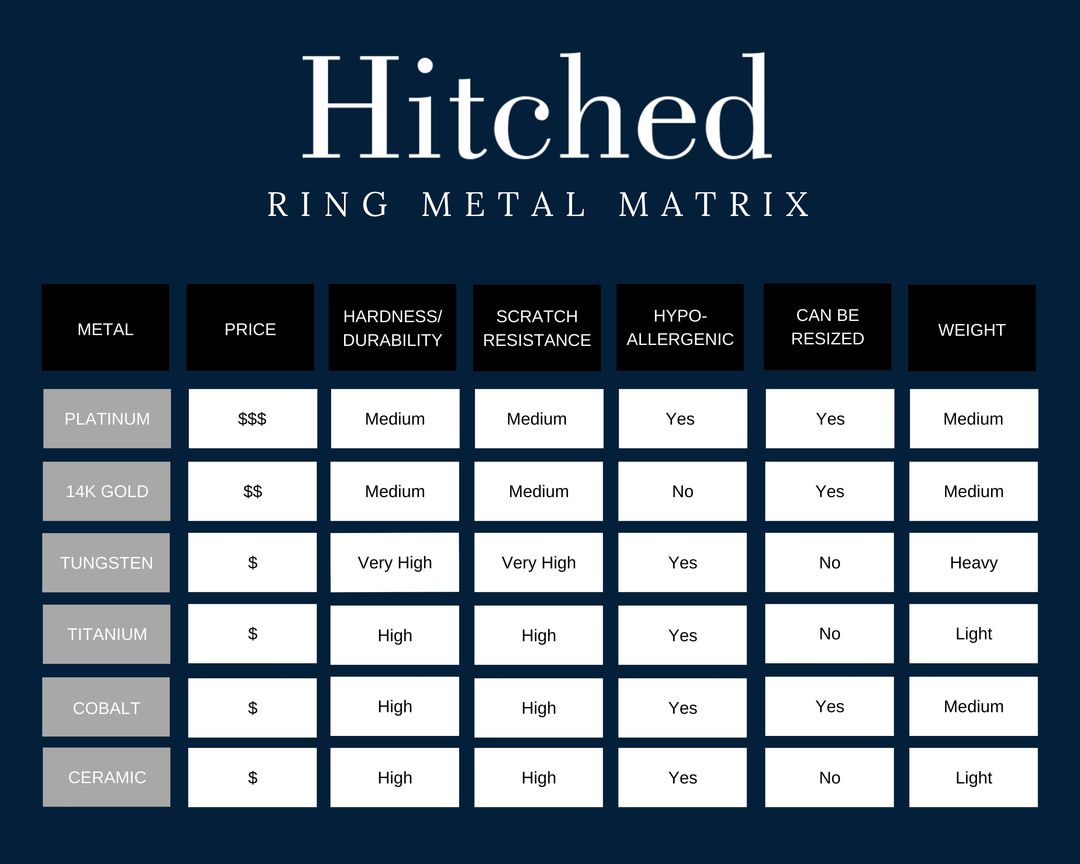 Was this article helpful?